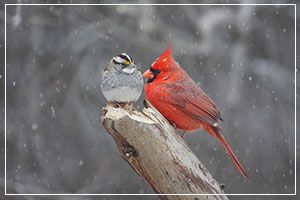 Inclement Weather or Cancellations for Other Reasons:
In cases of inclement weather, please call (203) 453-8086 to check whether the class is being held as scheduled (not if the Center is open). We generally follow the school districts' cancellation policies.
Welcome to Our Spring Session
Welcome to our 9th year of providing educational pro-grams to almost 400 members of SSILL. We hope you take advantage of the programs we have planned for you this semester, including 26 lectures, eight trips, three concerts, two book discussions, and 14 movies.
We invite you to join us at our Welcome Back Reception and Annual Meeting on: Wednesday, March 1st from 9:30 to 10:00 at the GCC. Refreshments will be served. Board members will be available to answer any questions you may have.
The SSILL Mission
The Schiller Shoreline Institute for Lifelong Learning's (SSILL) primary mission is to offer meaningful, intellectual programs to area adults who share a love of learning and would enjoy a few hours of intellectual stimulation and socializing. Affiliated with the Road Scholar Network, SSILL offers two semesters of daytime academic programs designed to suit varied interests. All instructors and team leaders are unpaid volunteers. Our objective is to offer college-level classes without concern for credit, grades or prerequisites. However, no previous level of high school or college education is required to participate. All we require is your interest and enthusiasm.
Membership and Cost
You must be a member of SSILL to sign up for programs. Registration is for September through June each year. Single Person $35.00 Married Couple $45.00.
SSILL Newsletter
A weekly email newsletter is sent to all members with information on the programs and movie for that week. Important notices are listed as soon as the information becomes available, especially cancellation of programs for weather, illness of presenter, or changes in location, date or time. In addition, information of interest to the SSILL community.
Please make sure we have your correct email address!